United Way of the Ozarks welcomes new board members, names officers and extends appreciation to departing members.
On May 11, six new members will join the United Way of the Ozarks Board of Directors, enhancing representation across sectors. New members serving three-year terms are:
"We are thrilled with our incoming class of board members. Each was selected based on the skills and connections they bring to our board," said Greg Burris, president and CEO of United Way of the Ozarks. "We are intentional about the method we use to identify and select new board members. We are so appreciative that these seven busy people said 'yes' when asked. They join our board at an inflection point for our organization. I know they will each contribute greatly and guide our organization in the right direction."
Joining United Way of the Ozarks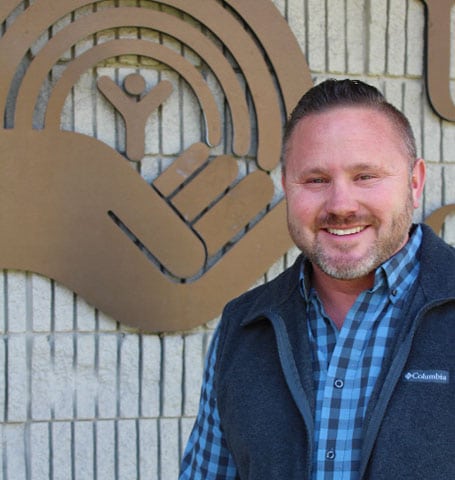 Brian Brawley is the assistant business manager for International Brotherhood of Electrical Workers Local 753. In this role, he represents more than 600 skilled workers in Southwest Missouri and is the secretary/treasurer of the Springfield Central Labor Council. Prior, Brawley worked for City Utilities of Springfield (CU) for nearly 12 years, where he helped manage and maintain the steel infrastructure within the city. While at CU, he served on the United Way of the Ozarks committee.
Brawley holds a bachelor's degree in business administration and a master's of organizational leadership from Evangel University. He brings the strengths of marketing and public relations, entrepreneurship and advocacy for the community to the United Way of the Ozarks board.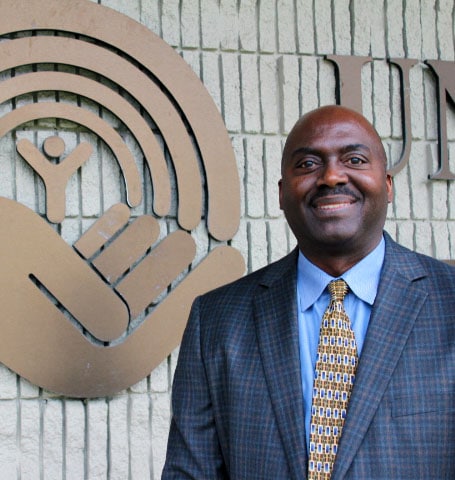 Steve Dooley is the director of aftermarket parts/accessories at the White River Marine Group, Bass Pro Shops. Dooley holds a 37-year history in the retail profession, including posts with Walmart, Kmart/Sears Holdings and Bass Pro Shops.
Dooley board service includes posts on the YMCA, Workforce Development, American Red Cross, Multicultural Business Association and the Springfield Chamber of Commerce boards.
He states one of the most fulfilling aspect of his profession includes collaborating with others to enhance the customer experience. He feels it is his duty to share his knowledge and experiences with others. Dooley brings to the board his strengths of strategic thinking and his ability to connect leaders to United Way of the Ozarks.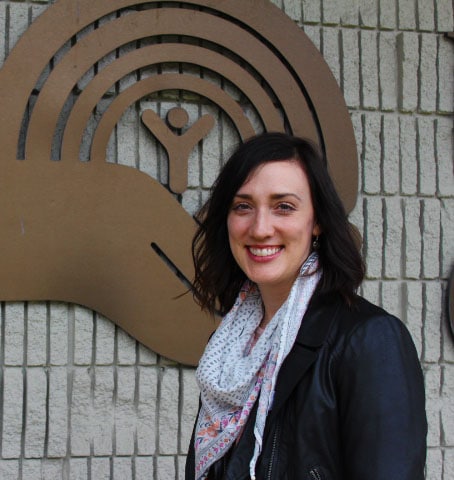 Hollie Elliott is the executive director of Dallas County Economic Development Group/HME Consulting. Previously, Elliott served as the coordinator of economic development at the Springfield Chamber of Commerce and then the manager of public affairs. Elliott serves as the first point of contact to develop infrastructure necessary to foster economic development opportunities in the county, city and surrounding community.
Elliott's prior board service includes stints with the Community Partnership of the Ozarks, Missouri State University Alumni Association and is currently serving on the State of Missouri Coordinating Board for Higher Education.
Elliott holds a bachelor's degree in agricultural communications and master's of science in administrative studies from Missouri State University. She is eager to share with the board her experience in entrepreneurship, nonprofit and philanthropy efforts.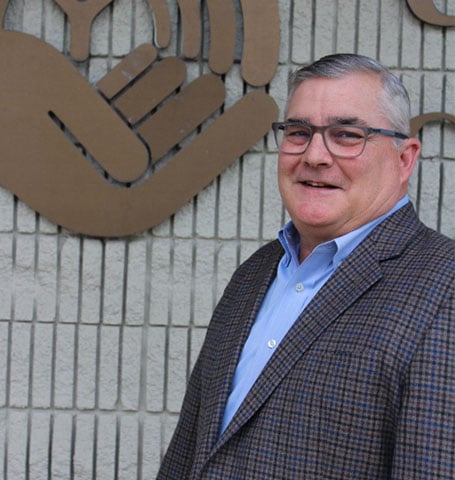 Brian McDonough is the vice president and general manager for Gray Media Group in Springfield. A 34-year broadcast veteran, McDonough's first job was in radio sales with KICT-95 in Wichita, Kansas. He went on to become its general sales manager.
McDonough is active in the Springfield community, holding posts as  board chair for the American Red Cross of the Ozarks, board chair for the Missouri Association of Broadcasters and membership chair for the Springfield Area Chamber of Commerce. He is also a member of the Ozark Empire Fair Foundation Board and the Community Partnership of the Ozarks Board.
In addition, he is involved in local civic groups including Springfield Southeast Rotary, Springfield's Good Committee and the Springfield Executive Breakfast Club.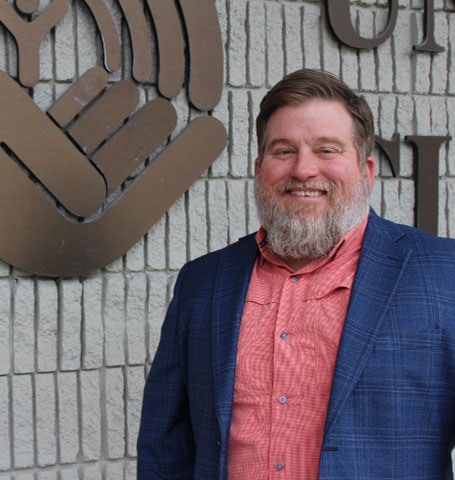 Dan "Monty" Montgomery is the business representative Southwest Missouri Carpenters Local Union #978.  Montgomery joined the United Brotherhood of Carpenters in 2004 as a construction manager. He serves on the Workforce Development Board, and served on the Missouri State University construction management program board.
Montgomery uses his voice to improve the lives of working people, as well as takes part in leadership roles including the board of Build My Future, an expo that demonstrates to students the potential career opportunities in the construction industry and shed light on meaningful and good-paying jobs available.
Montgomery received a bachelor's in occupational education from the University of Central Missouri, and then went on to receive his master's in organization development and human resource development from Colorado State University. He proudly served in the United States Marine Corps.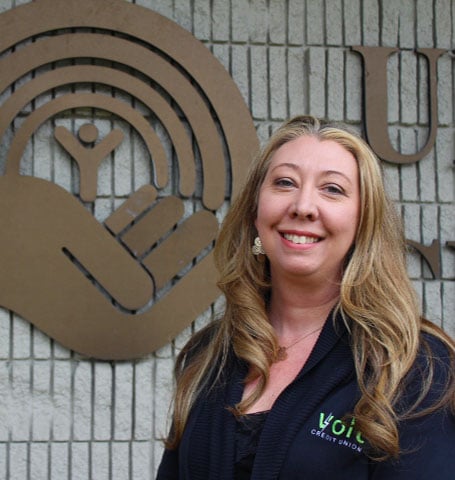 Loretta Roney is the president and CEO of Volt Credit Union, a position she has held since 2014. Prior experience includes service as the president and CEO of Highway Alliance Credit Union and branch manager of the US BANK in Columbia, Missouri.
In 2019, Roney was named one of SBJ's Most Influential Women. Her professional affiliations include the Women's Association of Credit Union Leaders and the Central Chapter of Credit Unions. She is a member of the Midwest Financial Network board and Borrow My Angel board. Roney also serves on the YAC Council for the Child Advocacy Center.
She received a bachelor's in accounting from Central Methodist University and a master's of business administration from William Woods University. Roney brings to the board expertise in business operations and government relations.
Departing board members
During its March meeting, Board President Steve Stodden extended appreciation to four departing members: Eric Bilyeu, Mike Gott, Bill Hennessey and Rev. Bob Roberts. Highlights of their services include:
Eric Bilyeu of Associated Wholesale Grocers, served as the 2019-20 board chair. He extended his service through 2021 to ensure continuity through the onslaught of changes brought on by the COVID-19 pandemic and staffing changes.
Mike Gott served as the labor representative to the board, representing Plumbers & Pipefitters Local #178. His service helped strengthen United Way of the Ozarks' relationship within our organized labor community and the Central Labor Council.
Bill Hennessey of Mercy Health System, served on the inaugural Community Investment Innovation Panel.
Rev. Bob Roberts stepped into a unique role at the dawn of the COVID-19 pandemic. His leadership was instrumental in connecting the nonprofit and faith communities. He served as co-chair of the Have Faith Initiative, which is recognized as a unique and successful model by other communities.
"I can't say enough good things about our outgoing board members," said Burris. "They have each served their terms on the board admirably. Leading a nonprofit through a pandemic is not for the faint of heart, and these four members each exhibited a steadfast hand on the rudder. I can't thank each of them enough."
Beginning officer service
Effective April 1, the following members began serving one-year posts on the board's executive committee: