GIVING THE OZARKS HOPE FOR A BETTER LIFE
SERVING OUR OZARKS COMMUNITY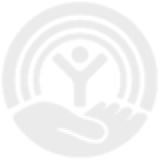 United Way of the Ozarks works every day to improve lives in our community by uniting community support. We invest in programs that form a safety net for families experiencing challenges and focus on education to get up stream on reducing poverty. We connect communities, people and hope.
Our Superpower is Uniting
United Way of the Ozarks is our community's unifying force.
Our role is to see our community's big picture. We see its challenges, its resources – and the gap in between where needs go unmet.
We respond where the need is greatest.
OUR FOCUS:
WE CHAMPION OUR COMMUNITY'S CHILDREN & PROVIDE PATHWAYS OUT OF POVERTY.
OUR MISSION:
UNITED WAY OF THE OZARKS UNITES PEOPLE, RESOURCES AND IDEAS TO ENHANCE LIVES IN THE OZARKS.