Retirements. New opportunities. And a pandemic. All were contributing factors to multiple vacancies experienced by the United Way of the Ozarks team beginning in 2019. After lifting a hiring freeze and conducting a strategic reorganization, the office is now fully staffed. It's also embarking on a number of new initiatives that will impact the agency and the community for years to come.
A mix of youth, new ideas and rich experiences define the team.
Kimberley Lippelman-Nash is the New Director of Administration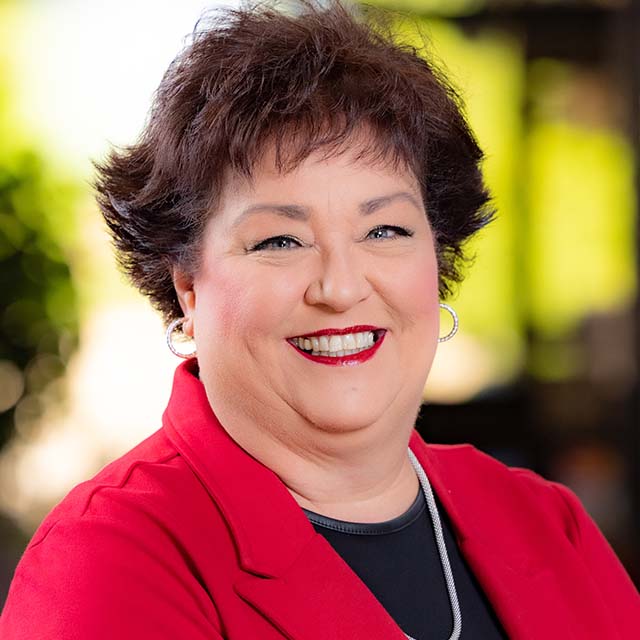 As director of administration, Kimberley serves as the gatekeeper for operations within the office. She brings extensive experience in administration, marketing and event management to the position.
In addition, Kimberley is helping lead the reengineering of the Community Investment strategy. In this role, she is helping to develop new procedures for the Community Investment committee and its 60 panelists. She also serves as the primary contact for the United Academy for Inclusion and Belonging.
"To me, working in administration at United Way of the Ozarks means supporting the community," said Kimberley. "I get to support all the people who are on the frontlines. I make sure they have the materials and information they need. My role is to support everyone who goes out into the community to make a difference."
"Kimberley is instrumental in helping reinvent our community investment strategy" said Greg Burris, president and CEO. "Her dynamic background experiences are so important in leading our teams and nonprofit partners through change and growth. We're thrilled that Kimberley is also playing a crucial role in helping expand our United Academy for Inclusion and Belonging. Her efforts will result in involving more community leaders in inclusiveness training that will ensure Springfield is a welcoming place."
Richly Talented and Highly Motivated
Before joining United Way, Kimberley was the COO and Director of Intakes and Marketing at Parmele Law Firm and the Executive Director of Creekside at Elfindale. She is a former business owner and music teacher. She often performs as a vocalist. A person of many talents, Kimberley enjoys crafting, cooking and spending time with family and loved ones.
Kimberley plans to share her love for creativity in a new lifestyle blog called the Dandelion Diary. The blog is in production and will launch in the near future.
Lenord McGownd Serves as the First Donor Data and Research Specialist
Lenord McGownd is the first donor data and research specialist for United Way of the Ozarks. In this role, Lenord administers the customer relationship management database through Andar/360. He is affectionately known as United Way's "Data Diva." In this role, Lenord builds dashboards, creates reports and develops other tools to make accessing data easier and more convenient.
"Lenord ensures that our resource development team has accurate information. We rely on Lenord for efficient access to reports and actionable insights to drive donor acquisition," said Rachael Walsh, vice president of resource development. "We are very excited to have Lenord leading our research and technology efforts. He brings years of experience and extensive knowledge in research to United Way's team."
From Higher Education to United Way
Before joining United Way of the Ozarks, Lenord enjoyed a lengthy profession in higher education and technology. He retired from a 30-year career that included posts at Missouri State University, Ozarks Technical Community College and Vatterott College. There, he held roles in operations, marketing and communications.
"I've enjoyed the transition to United Way and our deep connections in the community," said Lenord. "It's an interesting position and office. I feel like we get to have our thumb on the pulse of the community. We are in the loop about things that most people don't think about. There are so many people behind the scenes helping our community. We're involved in plans and actions that are helping our neighbors in need."
Away from United Way, Lenord is an accomplished grillmaster and enjoys studying history and genealogy. He and his wife, Jennifer, are fond of spending time with family and friends and traveling to local favorites like Branson and Eureka Springs, Arkansas.
Liz Wertz Accepts AFL CIO Community Services Liaison Post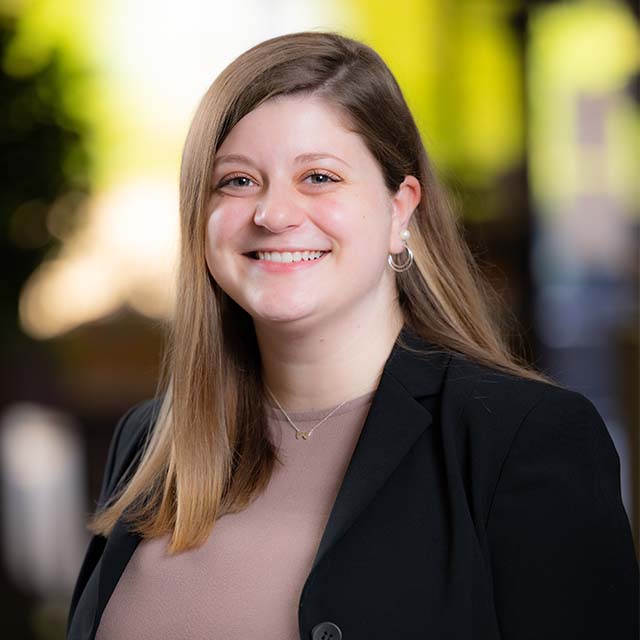 Liz Wertz is taking the experience as United Way of the Ozarks first Covid-19 Response Coordinator to fuel her ability as the new AFL-CIO community services liaison.
United Way Worldwide holds a partnership with the American Federation of Labor and Congress of Industrial Organizations. Liz serves as the head of union accounts. She connects with labor leaders, coordinates volunteer opportunities, and develops strategies to assist unions in the community.
"I get to work directly with the community that I live in and that I am so strongly passionate about," said Liz. "Working at United Way of the Ozarks is very rewarding. We participate in community projects and collaboratives in order to make our community a better place to live."
"Liz is dedicated to our community and truly is a source for making it better," said Stacey Funderburk, vice president for communication and volunteerism. "Her compassion for people is powered by a sense of duty to those who have gone before her. Our labor community is so fortunate to have Liz fighting in their corner."
Focusing Passion and Service for a Better Tomorrow
Liz is passionate about volunteerism in the Springfield community. She is a recent graduate of Missouri State University. She holds a degree in Sociology and a minor in gender studies. During her college career, Liz found a love for grass-root organizations. She volunteered for Missouri Jobs with Justice and established Paws to the Polls to boost voter engagement.
In her free time, Liz takes part in area, non-partisan advocacy groups. She is a member of the League of Women Voters of Southwest Missouri and has gained a genuine passion for legislation and policy.
Kate Henderson Joins UWO Staff as our Senior Accountant
After joining the UWO finance team in May 2021, Kate Henderson quickly advanced to her current role as senior accountant. With extensive knowledge of accounting and finance, Kate brings organization and attention to detail to the next level.
As senior accountant, Kate handles incoming finances for gift pledges, banking operations and accounts receivable. She is also responsible for banking operations for UWO and Community Partnership of the Ozarks.
"I love it here," said Kate. "I love the people I work with. I like knowing that the work I'm doing is beneficial to others. It means a lot to me."
"United Way is extremely fortunate to have an employee of Kate's accounting experience and caliber on our staff," said Marti Cashel, vice president of finance and chief operating officer. "During her short tenure with UWO she has already become an important and vital employee in UWO's finance department and we feel very honored to have her on our staff."
Finding her Way at United Way of the Ozarks
Before joining UWO, Kate began her accounting career in 1999 at an H&R block franchise. She went on to gained experience at CPA firms and run her own accounting business in Central Missouri. After a move to the Ozarks, Kate landing her current position at United Way of the Ozarks.
"I've always wanted to work in nonprofit," said Kate. "So, the way it all worked out seemed like it was meant to be."
As a busy mother of four, Kate enjoys spending time with family and reading – when she gets the chance to.