Last year, with the help of dedicated donors, United Way raised $1.9 million, helping to fund 21 programs at 14 nonprofit agencies across the Ozarks. These programs focus on tackling some of our area's most critical needs, by championing our community's children and providing pathways out of poverty.
Workplace campaigns are the cornerstone United Way's work. Every year, thousands of employees in Southwest Missouri UNITE to donate, volunteer, and speak out for causes that matter to them. They find community.
United Way is proud to recognize the outstanding individuals and organizations who have gone above and beyond this past year to create positive change in the Ozarks. The Pillar awards are presented to individuals or organizations that represent the highest commitment to sustaining a United Way culture within their organization.
We're pleased to announce this year's Pillar Award Winners:
Corporate Humanitarian of the Year: SRC Holdings Corporation
This year, SRC companies have gone above and beyond in giving, volunteering and advocating for positive change in the Ozarks, being named United Way's top workplace campaign. Since 1938, SRC has been building some of the world's best brands in the agricultural, industrial, construction, truck, marine and automotive markets. Not only do SRC associates take pride in their reputation as businesspeople, directly impacting their company's success, but they take pride in their community by investing in programs that help people reach their full potential.
Outstanding Community Service: Council of Churches of the Ozarks
Council of Churches took a giant leap this year, consolidating its 10 community programs under one roof with a new 60,000 square-foot headquarters. They increased their distribution warehouse space by five times. By bringing all their programs under one roof, clients can now access multiple services during a single visit. A new case management program also allows the organization to serve clients in a more wholistic way. Council of Churches is an incredible resource for the Ozarks area, and we applaud their innovative efforts to improve the quality of life for so many in our region. We are proud to call them a United Way partner.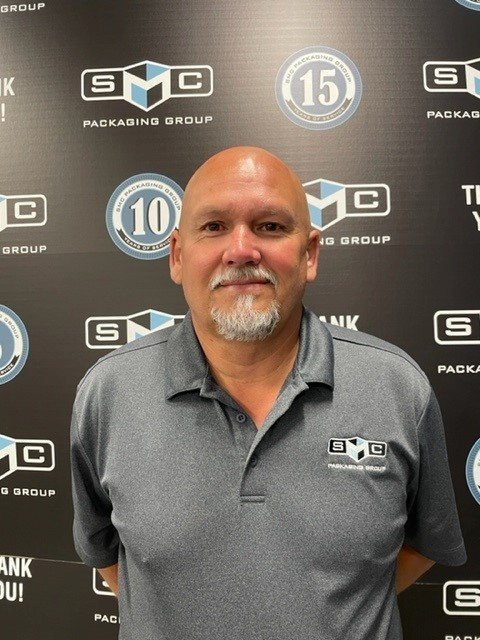 Outstanding United Way Volunteer: Randy Presley, SMC Packaging
Randy has been a part of the team at SMC Packaging for over 17 years, first serving as the shipping supervisor, before moving to HR and then to warehouse coordinator. Not only is Randy a dedicated leader in his workplace, but he is a leader in his community. Randy leads the United Way workplace campaign efforts at SMC Packaging Group, a consistent trailblazer in giving and volunteerism. He goes above and beyond, always asking "How can I help?" and serving his community with kindness and joy.
Top 10 Employee Campaign Managers:
This award recognizes employee campaign managers for their outstanding leadership. These individuals work tirelessly, inspiring their co-workers to join the effort in making the Ozarks a better place to live, work and play. We're proud to recognize the following individuals for their outstanding efforts last year:
Jaime Craig, Midwest Family Marketing
Sarah Curl, Penmac Staffing Services
Reta Elliott, Wilhoit Properties
Gerad Fox, City Utilities
Leah Lee, SRC Automotive
Kenya Pearman, Ollis/Akers/Arney Insurance & Business Advisors
Randy Presley, SMC Packaging Group
Tracy Roberts, EFCO
Angie Way, BRP Architects
LaCinda Young, Global Recovery Corp.
We invite the community to join us for our Campaign Kickoff Celebration on August 29, where we will recognize these organizations and individuals for their incredible service. Learn more and buy tickets.